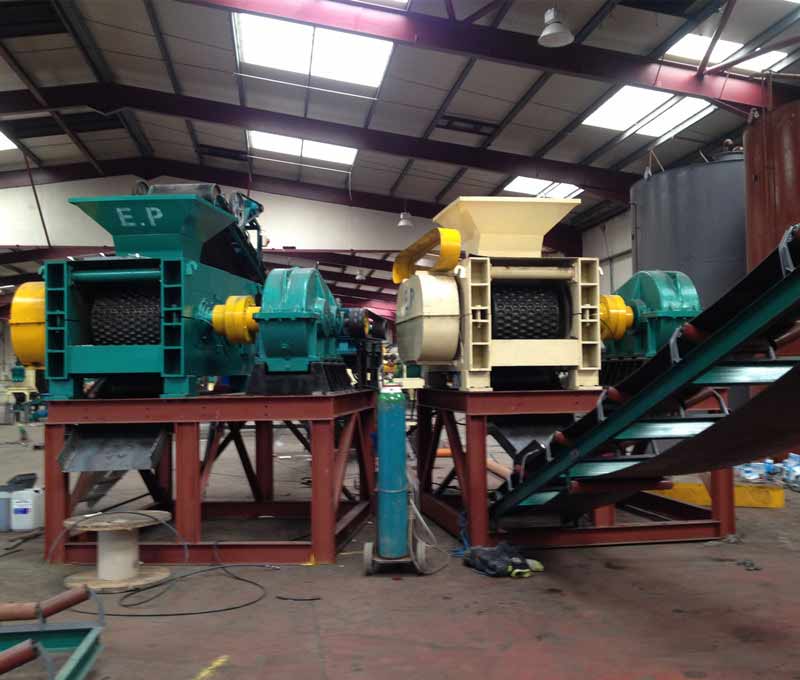 Ball pressing machine
, also named
roller press
,
briquette forming machine
,
briquette maker
etc. It is multifunctional and widely used. This kind of
briquette making machine
can compress various powders raw material into solid briquette for burning, melting, heating etc. The finished briquette produced by this
briquette molding machine
is easy to store and transport.
E. P company is the professional manufacturer and supplier for
briquette pressing machine
. For the matters needing attention in empty load operation of ball pressing machine, we give the following sharing.
1. Check the following items before the empty load of the
ball press
* Please check the construction bolt, foundation bolt and so on are tightened
* Verify the amount of lubricant in the lubrication unit of the reducer, feeder and main unit
* Check the tightness of the V-belt
* Approve oil pressure
* Turn the V-belt wheel by hand to check that there are no foreign objects or abnormalities in the roller and the connected machine.
2. Strictly follow the sequence when starting the machine: Hydraulic oil pump - main engine - Feeder
3. Matters needing attention in empty load operation
* To discern whether there is abnormal sound in each rotating part, check the temperature rise of the rotating parts of each part.
* Check the operation of the motor, turn left on the left, turn right on the right.
* Check the operation of the V-belt. It should not be too loose or too tight.
When the empty load operation is normal, the ball press can start to work.