E. P Company is the professional and reliable briquette machine manufacturer. The hydraulic type dry powder briquette machine produced by E.P company can help you convert the waste powder such as quicklime powder, flue ash, aluminum powder etc. into high density, energy-saving, environmentally friendly, and easy to store briquettes. It is a good way to improve the utilization of waste powder, with good economic and social benefits.
The
hydraulic type dry powder briquette machine
consists of feeding part ( screw feeder system ), driving part ( belt, coupling, driving shaft, driven shaft, open gear ), molding part ( rollers ) and pressure part ( hydraulic part ). The dry powder briquette machine is with the feature of high molding pressure, spiral feeding device, which can make sure the stable working of every part of machine.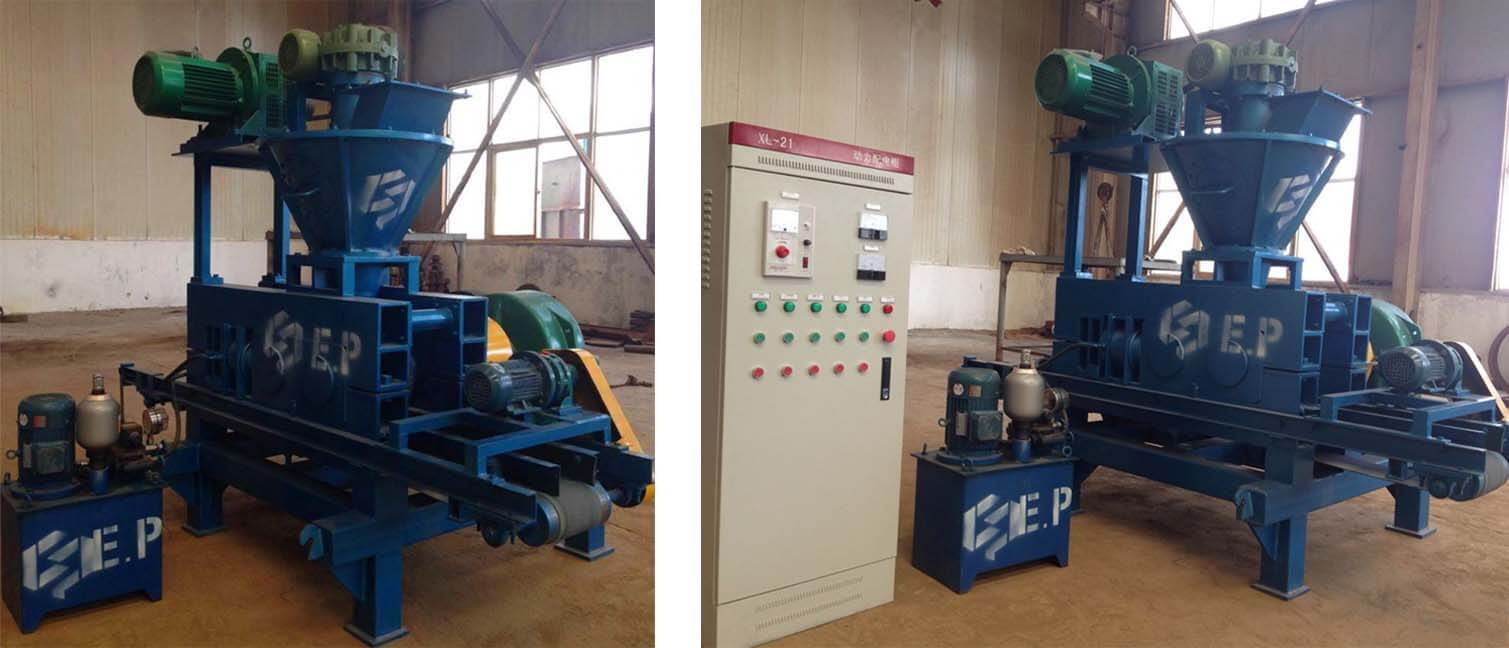 Screw Feeder
The screw feeder is used to force feed materials and control the feeding speed. It is made up of speed-adjustable motor, gearbox, screw etc. Normally, it is used for briquetting light materials, such as aluminum powder, lime powder etc.
Hydraulic System
The hydraulic system is made up of a hydraulic pump station, 4 hydraulic chambers, pipes etc. It not only can supply the hydraulic pressure, but also can protect the rollers from damage.

Forming Mold
One roller processing, we adopt the precision casting technology of once shaping. The adopted materials can be Nickel, chromium, manganese, etc with high hardness, good toughness, wear-resisting performance.