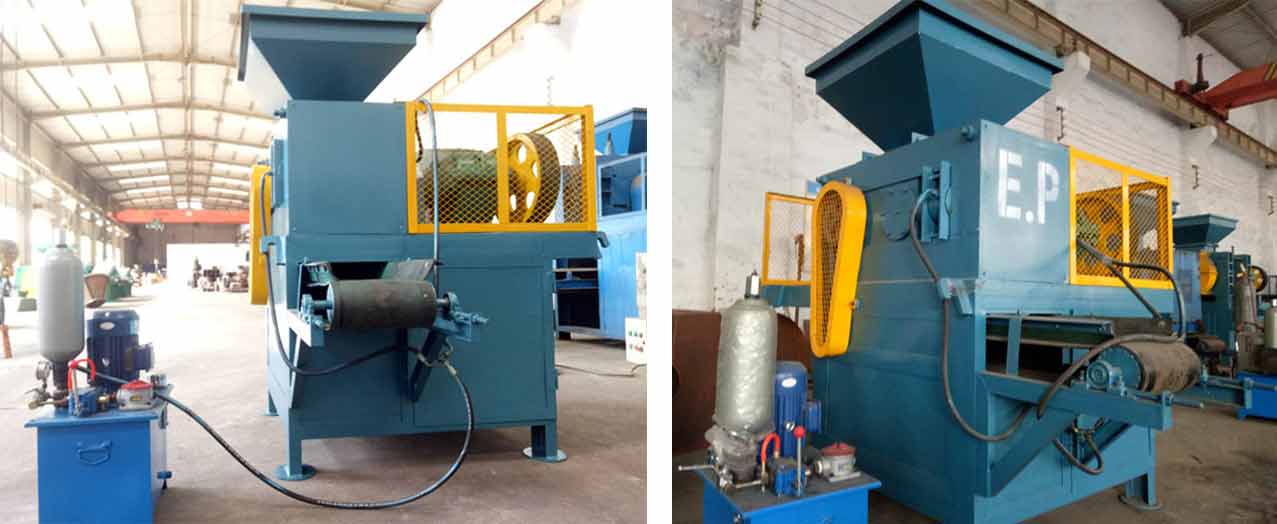 Roller type briquette compactor
, also known as
roller type briquette press
. It is mainly used for compressing powdery materials such as coal, charcoal, coke, iron, aluminium, quicklime power etc into solid briquettes. In the process of compressing, the binder is necessary.
For the binder, what are the requirements for the
briquette forming machine
? E.P Machinery gives the following details:
The source of the binder should be sufficient, and it is best to take the material locally.
The binder should have the property of easy diffusion and good fluidity, and the quality of the raw material for preparing the binder should be relatively stable.
The manufacturing cost of binder should be low and relatively stable.
The preparation process of the binder should be simple
The ash of the binder should not be too high
Binder should not cause secondary pollution
The performance of the binder should not affect the use of finished briquette

E.P Machinery is the top one manufacturer who is specializing in producing kinds of briquetting plants in China. More information or request, welcome to contact with us !