Process description:
Crushing process: Use crusher to get the 3-5mm coal fine powders. Commonly the combined crusher/drum crusher is the best choice, it has low noise and fly ash, which is good for operators' health.
Drying process: Before briquetting process, the materials water content should not be high, so here we need one drying machine to reduce the water content.
Mixing process: In this process, some binders will be added to the materials according to required briquetting technology. Twin-shaft mixers are the common ones for users.
Pre-pressing process: To get the high density coal briquettes and increase the working efficiency, one pre-pressing machine has the function of pre-compaction.
Formal pressing process: It is the main process in the whole line, according to briquette shape, size and hardness datas, the suitable roller press model will be recommend by our professional engineers.
Drying briquettes process: It is to dry the finished coal briquettes into the lower level for sale directly. Chain plate dryer and mesh belt dryer can be chosen according to customers' budget.
The flowchart of the coal briquette line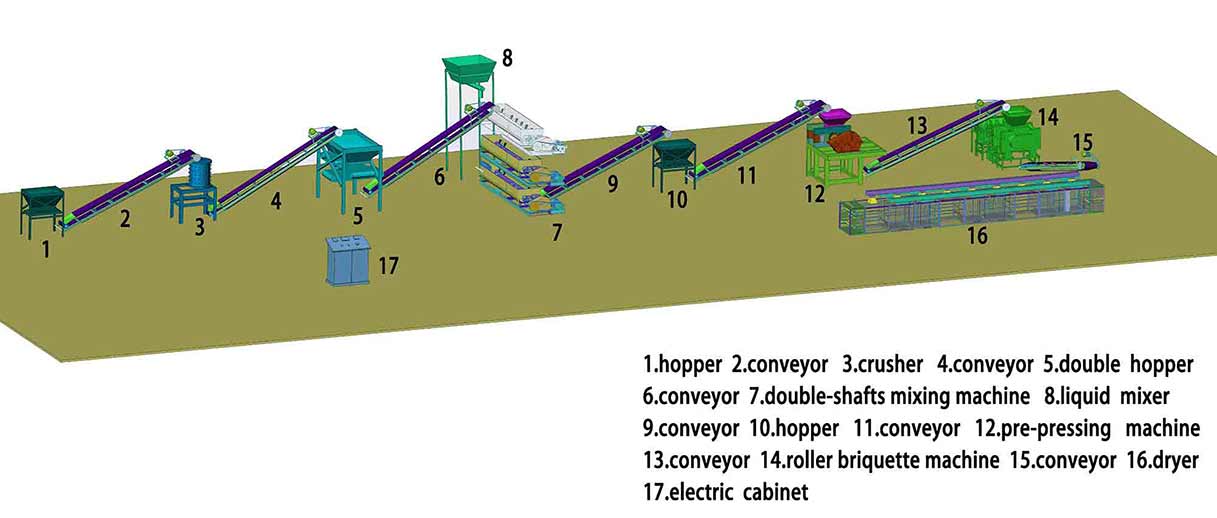 Similar project in Ireland, see more.