Extruding press
Extruding press, also called extruder, screw type briquette press, is widely used in coal briquetting field, mineral ore field and metallurgy field. It is one best efficient forming equipment to compress powder materials into bar/stick shapes. The applicable materials can be coal powder, coke, wood charcoal, coconut shell charcoal, etc.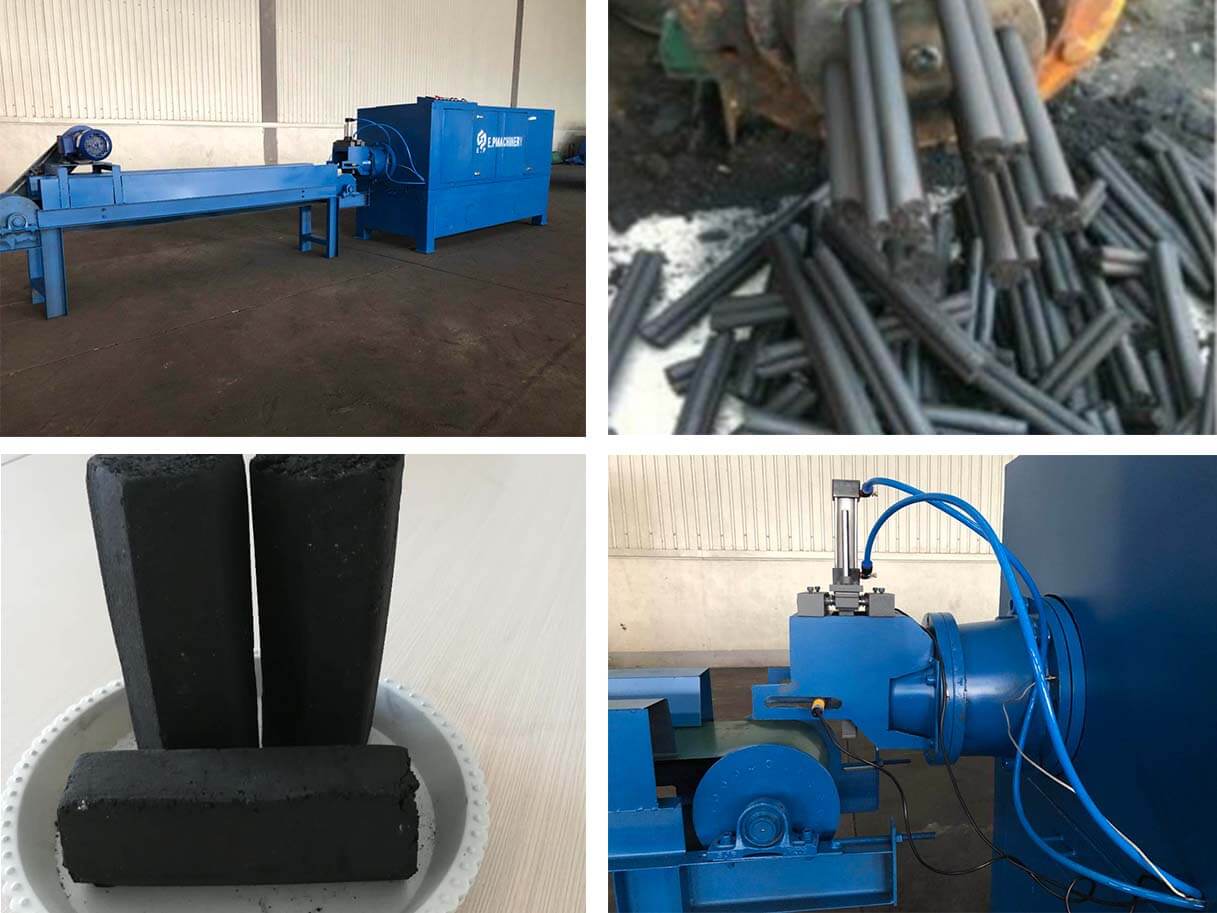 Description
Working principle: The motor in the extruding press driven by the gearbox will transfer the electric force to the transmission, and the transmission output shaft can transfer the force to the propeller shaft through the floating coupling, and next, the propeller shaft forces the charcoal powders into the molding part to get the briquettes.
The final briquettes are cylinder shape and with various shapes of cross-section side, it can be round, hexagonal, square, triangle, cinquefoil etc. The size varies 10-50 mm, and the length can be adjusted by the automatic cutter.
Application: This new updated extruding press is mainly used in the fuel energy briquetting plant project of the gas system of the gas factory, Ammonia fertilizer plant, etc. The briquette machine can form the fuel powders into cylinder shape briquettes, which can take place of natural block coal or powder coal. Using this briquette made by screw type briquette machine, it completely optimizes the use of coal or charcoal powders, no need to add binders, so the production cost reduces and increase the heating value of coal and charcoal. The economic value is quite high.
Moreover, the end-user of extruder can take advantage of cheap coal/charcoal powders to replace the coal/charcoal blocks to achieve the purpose of reducing the production cost and increasing the economic benefits.
The advantages of E.P extruding press:
1. The transmission system adopts gear box instead of belt pulley.
2. It adopts the variable-frequency motor, and also equipped with Inverter. This ensures that different materials can be fed and formed into solid briquettes.
3. The mold adopts the new design and can be cooled while the machine is under operation, which ensures the reliable and stable performance.
4. The new automatic cutter is updated all the time, it can cut the finished briquettes more precisely with beautiful appearance.
5. The briquette machine is equipped with electric cabinet, users can operate the machine more conveniently and safely.
6. The briquette machine has protection cover, it protects the machine running without dust pollution and ensures the safe operation.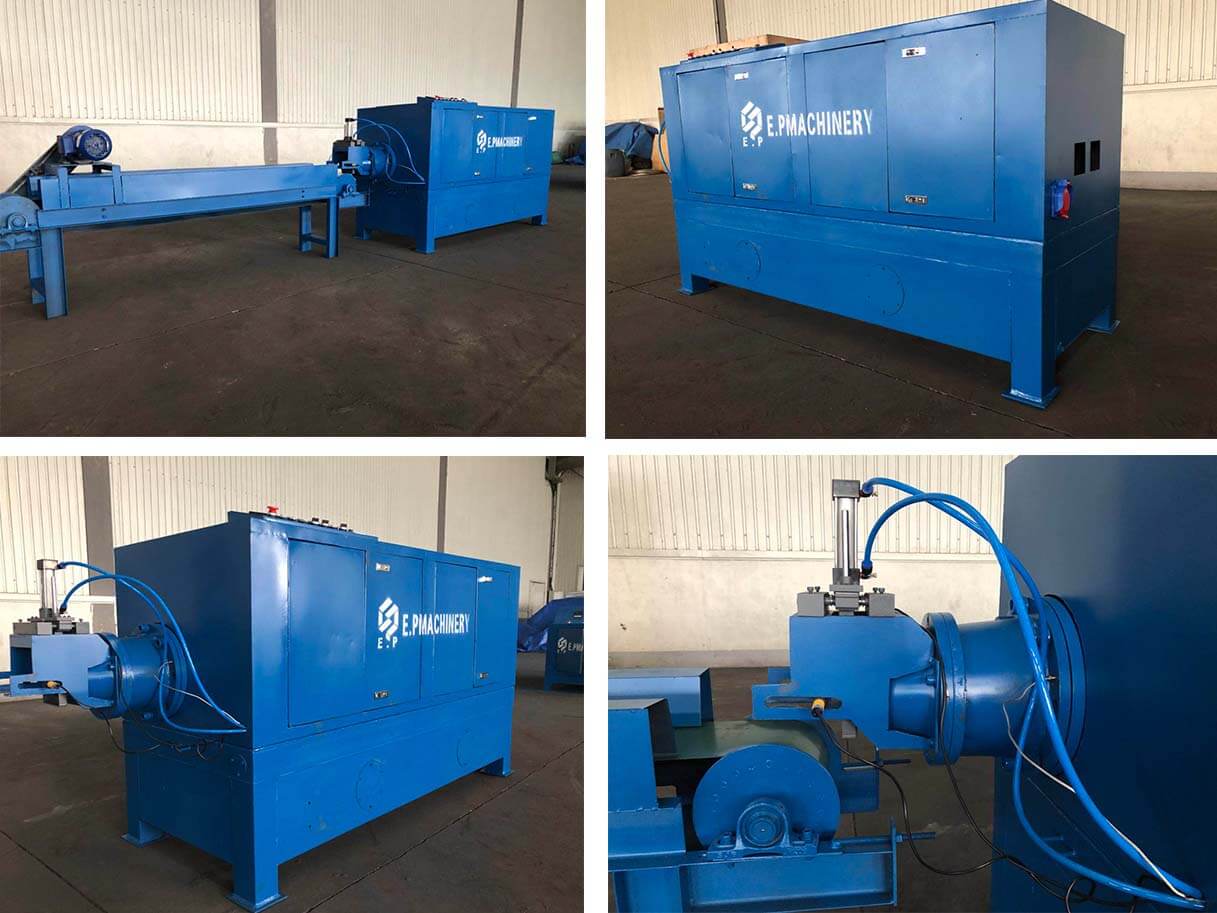 E.P Machinery is the expert of charcoal/coal/mineral powder briquetting. Please consult us without hesitation, we will give you strong technical support. Get the latest price and proposal from E.P. Thank you.